Contact
We would be happy to hear from you on any aspects of floor sanding services.
Please send a message using the form below.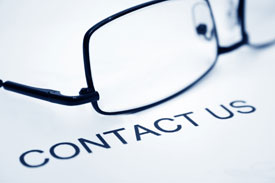 You can contact us in the following ways;
Tel: 0800 852 7188
Address: 26 Long Copse, Chorley, Lancashire, PR7 1TH
Email: info@woodfloorsandinglancashire.co.uk
We look forward to working with you.
We like to use our website as a way of passing on information and advice to our clients. Our blog is regularly updated with sanding work that we have completed. This shows images of before and after restoration.
Below is some information about wood finishes that we hope you find helpful.
Truths about Wood Finishes
The floor sanding trade has come on leaps and bounds. We offer revolutionary dust free floor sanding services. Technologies and product formulations have also improved to complement this provision.
It is important that we offer advice on the best and most appropriate wood finish for your floor. The following truths offer background knowledge of how best to approach the decision of which wood finish is ideal.
Different wood finishes provide individuality and a unique appearance. The finish can be tailored to ensure it compliments your existing décor. The extensive wood finish range will offer an alternative that is appropriate.
Consider the of use of the room that you are restoring. Different finishes offer varying levels of durability, sheen and absorption.
Accept the process of floor sanding is pivotal. Wood boards need to be stripped prior to any re-coating. This bare and smooth surface will allow product application and will result in a even finish.
It is imperative to always work with the grain. This avoids streaky boards and will work to enhance the unique grain.
This accounts for the different types of wood finishes that are available. This includes stains, lacquers, oils, varnishes, dyes and waxes. We will always offer advice and guide you to making the best decision.
Considers why wood finishes are applied. There are two main reasons why and these include protection against wear, damage and moisture and the enhancement of the natural beauty of the wood colour.
The above information offers an insight into the intrinsic detail and knowledge required to confidently identify the ideal finish.