The Truths about Wood Finishes
By On November 28, 2015
Under Wood Finishes
The wood floor restoration provision allows us the incredible capability to create distinctive wood finishes once we have completed the floor sanding process. This is a unique service that we provide and we endeavour to discuss all available options with you prior to completing the work.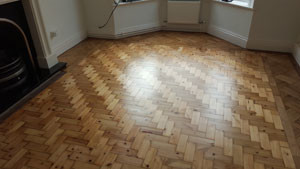 Many clients are not aware of the wood finishes that are available and may want to see some different examples to ensure they are confident in their selection.
For this reason we will complete test areas so that they can be seen in the correct lighting and with the existing décor.
The sanding trade has advanced dramatically over the last decade. This takes into account advances in products as well as the machinery that is available to offer a virtually dust free provision.
What are the truths you need to know?
Different finishes provide an individual and unique appearance. There is an extensive range of products available so it is well worth investing time to select one that is best-suited to your requirements
It is important to consider usage of the space that you are re-finishing. Varying finishes offer different levels of durability, absorption and sheen. An example of this is that a wood lacquer will intensify the natural wood grain and colourations and produces a surface that is difficult to scratch. This is therefore suitable for an area with higher foot traffic.
The third truth is the acceptance that the process of floor sanding is pivotal. The wood boards need to be entirely stripped prior to any re-coating. This bare and smooth surfaces will allow a product to be applied and will result in a seamlessly even result.
Another truth is the explanation as to why a wood finish is applied. There are two main reasons why a finish is pivotal and these include protection against wear, damage and moisture and the enhancement of the natural beauty of the wood colour.
If you would like to arrange a quotation at a time convenient for you please contact us today on 0800 852 7188.