Cleaning Karndean Floors Lancashire
By On October 19, 2016
Under Karndean Flooring
Karndean flooring was established in the 1970's and was purposefully developed to replicate other flooring types, such as wood. However, the main intention was to manufacture it from polyvinyl carbonate or PVC.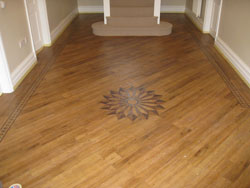 This meant that the flooring would look great but it would withstand much higher usage and therefore last longer than other floor types. It also tackled many other issues faced by different floor types both in the domestic and commercial markets.
Aesthetically Karndean is almost indistinguishable from its counterparts. However it has the upper hand as it offers superior elements such as the fact it remains warm underfoot.
Another element to seriously consider is the fact that because of its make-up a Karndean floor will never flake or crack. The same cannot be said for real wood or laminate flooring. This means that the longevity of the floor is likely to far surpass any wood floor, even hardwood.
All of these elements have promoted this flooring material in both the domestic and commercial markets. There really are no drawbacks to this floor!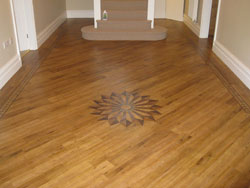 It is well-suited to a commercial property as the material does not filter or accumulate dirt or bacteria, such as a carpet would. Any particles sit on the surface of the floor and can be easily removed by daily cleaning.
We offer a deep cleaning service for Karndean floors; this is completely tailored to your floor. Each job is individual and the cleaning programme needs to be based around usage, mark removal, level of clean and many other factors.
We use specialist cleaning solutions to achieve the best result for each and every client. We will, as always, leave you with information on how to tackle routine cleaning and will always be happy to offer advice.
If you would like to enquire about cleaning your Karndean floor please call us today on 0800 852 7188.