Wooden Floors vs. Carpet
By On February 1, 2016
Under Floor Sanding
Although a lot of our informative blog posts are about the restoration projects that we do, another interesting element of our work is listening to our client's personal preferences.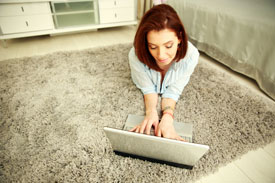 Whilst wood floors look attractive and inviting in both domestic and commercial properties there are some settings where clients tend to favour a carpet covering. Why could this be?
Carpet offers more noise insulation
Carpet can feel more comfortable under your feet
Carpet is warmer to walk on
There are a number of rooms or areas that would not be best-suited to carpet and these may include:
Sports halls
Church halls
Hallways
A wood floor is far easier to routinely clean. Regular brushing ensures that the surface dust and dirt does not work to deteriorate or damage the floor. In many areas of our home a wood floor is accepted as a superior covering due to the fact that dirt can be easily wiped with a damp cloth.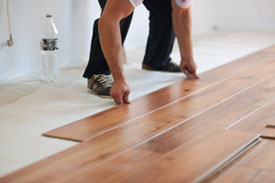 Wooden flooring is also often considered to be aesthetically pleasing. Wood offers the feeling of grandeur and sophistication; and the variations available mean that it can be tailored to suit your existing décor.
A benefit that both floor types have in common is the fact that we offer a service to fully clean and restore them. This service is fast, efficient and cost-effective. Our approach to ongoing training means that our specialist floor sanding techniques are cutting edge.
We continue to expand the areas that we serve due to high demand. Although keeping on top of cleaning your wood floors means that they remain looking at their best, there is inevitable damage that can occur through daily use.
This is not something to worry about and we would welcome the opportunity to quote to restore your beautiful wood floor. Contact us today on 0800 852 7188.