What Restoring Wood Floors Means to Us
By On March 3, 2017
Under Floor Sanding
We are truly fortunate to thoroughly enjoy the work that we do for both our domestic and commercial clients. It comes from an intense passion to deliver brilliantly restored floors. This is combined with a care for our clients.
Domestic wood floor restoration differs from commercial work as there is often more flexibility with regards to when the work can be done. Work in a home environment is also likely to be smaller and therefore quicker.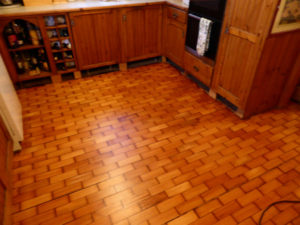 Restoring floors in its process is similar and it is often just then that the scale increases. However, an in-depth understanding of the process is required for larger jobs. Why? The quality of the workmanship cannot falter. Whether we are restoring a small room or a large hall; the highest quality of finish needs to be guaranteed.
Our approach to any work always remains the same. We are a professional Company and any dealings with our staff will be handled with the utmost respect. This starts from your initial enquiry and follows seamlessly through to aftercare. We realise that the high standards of work that we do is not enough and that our clients are a huge part of our business.
This therefore means that we need to care for our clients by:
Answering questions in a timely manner
Ensuring that our appointment times are kept
Providing information and advice that will benefit our clients
That we keep in touch with our clients in the time leading up to the work being completed
We constantly strive to ensure that we can offer an expert service. Our staff continue to be trained in all aspects of wood floor restoration. This professional approach is managed through Company founder, Ian Johnson. His intense passion for his work and clients flows naturally to everyone involved.
If you would like to enquire about restoring your wooden floors please call today on 0800 852 7188.