The Secrets of Dust Free Floor Sanding
By On May 1, 2016
Under Floor Sanding
Professional floor sanding services have transformed this provision over recent years with the incredible dust free floor sanding system. This has found a solution to the creation of dust through traditional sanding methods.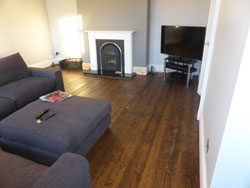 Wooden floors boast versatility and are used widely throughout homes and business settings. They have definitely grown in their stature with a range of incredible benefits, one of which is the fact that they can be fully restored.
Inevitable stains, dents, scratches and worn areas can be stripped back and erased, replaced with strikingly beautiful, new-looking wood floors.
Dust free floor sanding produces an even more spectacular finish? How?
We are able to fully monitor our progress as there is virtually no dust created. The dust is filtered away, skilled operatives' vision is not skewed by airborne particles. This means a faster process and quicker clean-up.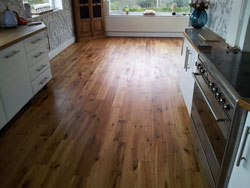 The dust particles created through the traditional methods often got into the sanding machinery and, over time, lowered the effectiveness of it. Modern technology has created the use of an advanced filtration system which is used throughout the sanding process.
The machinery used is incredibly powerful and offers a seamless surface finish. Alongside this, the machinery can be used in any direction without damaging the grain pattern of the wood. This offers our skilled sanders with versatility.
This service is so popular with our clients; no longer are they faced with the prospect of having their homes, businesses or personal belongings covered in dust. Even with all the preparation available, the most careful floor sander couldn't avoid the layer of dust created through the traditional methods.
If you would like to arrange a quotation please call today on 0800 852 7188.