Preparation for Wood Floor Sanding
By On November 23, 2016
Under Floor Sanding
It is possible that you may be fooled into thinking that your beautiful wooden floor can withstand regular family life. To a certain point this is true. However, it is worn down daily by so many deteriorating elements such as:
Spilled drinks/food
Dirt carried in on the bottom of shoes
Moving furniture
Pet claws
So it turns out that your floor doesn't stand a chance! This damage, however, is not permanent and can be restored to like new. We often talk about ways in which you can reduce damage to your wood floors. This may include having matting inside and outside of external doors and regular cleaning.
It is less possible to fix the issue of daily wear and tear. This deterioration is inevitable and it is not possible to eliminate all factors that will wear away at the surface. Rest assured that our revolutionary floor sanding service can restore the floor.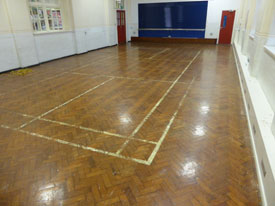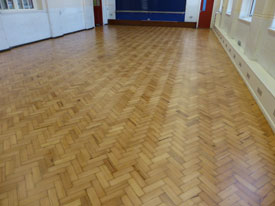 It is important, when using a drum sander to keep the machinery moving. The floor sanding process effectively takes of a thin layer of the surface. If the drum sander is held in one place for too long it will sand away too much material. Other damage can also be caused if the sander is used at the incorrect pace or pattern.
What could happen if too much material is removed?
The surface will be uneven
It will reduce the amount of times that the wooden flooring can be refinished in the future
In some cases it can even weaken the floor
A correctly sanded floor will remove the old surface coatings and will provide wood boards that are stripped back to their original state. It is then important to select a wood finish that matches your requirements.
We offer skilled craftsmanship for both domestic and commercial clients. If you have a wooden floor that has seen better days and you are intrigued about the sanding process please call today on 0800 852 7188.