Pine Flooring Wigan
By On March 22, 2014
Under Floor Sanding, Pine Flooring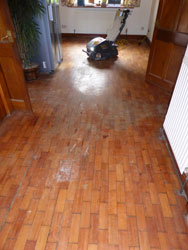 Pine wood flooring offers good value for money and is relatively straightforward to install. The boards are often sold un-lacquered, allowing for flexibility with your chosen finish. They are also suitable for heavy domestic use in many areas of a home including hallway, dining room, lounge, bedroom and even conservatories.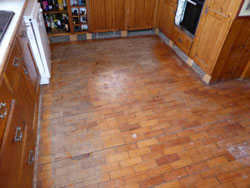 This Pitch Pine block floor was originally reclaimed from a Lancashire school. It had been fitted in a high traffic area and so it was badly worn and scratched. This is visible in the first images of the restoration project.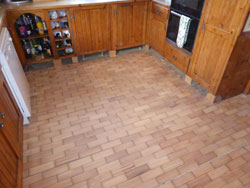 We have noticed an upwards trend in reclaimed flooring. This is a really interesting part of our work and provides us with the opportunity of careful restoration with incredible results.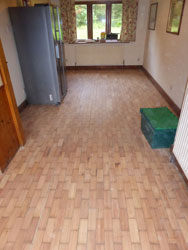 Our client wanted information and advice as to what level of restoration could be achieved.
They wanted to carefully restore the wood floor and wanted easy maintenance once the process had been completed.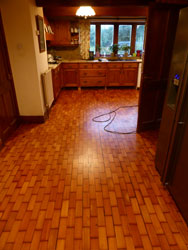 After fully sanding the wood with our dust free floor sanding equipment we sealed the floor with a hard wax oil which offers low upkeep. The restored pine floor will continue to look good for many more years.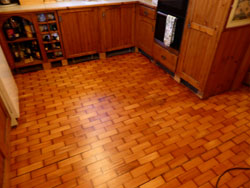 Restoring pine floors is a rewarding process and one that needs to be tailored.
We realise that the floor sanding industry is an incredibly competitive one. We are a family-run business looking to offer each and every client with the best possible service. We are constantly striving to exceed the expectations of our clients and to offer a superior service.
If you have any questions about restoring pine wood floors please feel free to call Ian on 01257 270775.