Expert Wood Floor Restoration Advice
By On June 23, 2016
Under Floor Sanding
Training and experience with the industrial machinery is required to complete professional floor sanding. It goes without saying that with years and years of experience that it is likely that you will have come across a number of issues and developed tried-and-tested solutions to deal with those.
It is important to have a well-versed approach to every job; this allows you flexibility. A non-rigid approach will ensure that the products and techniques selected will work towards achieving the best result.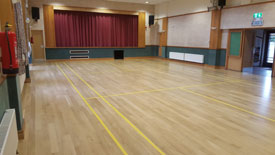 High-quality variations of wood floors offer durability against general daily living and use. Mopping and sweeping is required to keep wood flooring clean. This ensures that dust mites, mould spores and mildew are not allowed to breed. This is why this type of floor is an ideal solution for households with families and pets.
When a hardwood floor is installed it is available in two different types; there are pre-finished and unfinished boards. Each have their own intricacies, pros and cons and it is always recommended that you fully understand these before making a decision.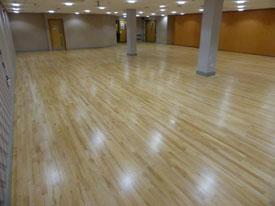 Our TOP TIP is to research details and make an informed decision based around your budget and desired appearance.
This will allow easy integration into your home and a complimentary asset to your existing décor. The best available advice is to understand the required care for your flooring. If you were to use incorrect products it is possible that you can damage the floor, requiring urgent attention.
With this in mind it is advised to seek the assistance of our floor cleaning and restoration services. We will take the stress out of the process and leave you with a strikingly restored floor and advice on how best to maintain it.
Are you looking for a dust free floor sander? Call today on 0800 852 7188.