A Floor Sander's Expertise
By On December 14, 2016
Under Floor Sanding
A floor sander's expertise is invaluable. Experience allows us the opportunity of familiarising ourselves with absolutely every aspect of wood floor sanding. This, combined with a genuine passion for offering superbly sanded floors for our clients, has enabled us to build up an excellent reputation.
Many of our clients have questions about floor sanding, these may include:
How the process is handled
What happens if wood repairs are required?
What should they expect once the floors have been finished?
How long the restoration results should last
Is there any way of ensuring the results are long-lasting?
These are all valid questions and information will be offered throughout the process to ensure that these are answered comprehensively.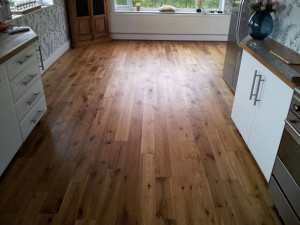 A newly sanded wooden floor offers the benefit of great looks alongside a practical surface. Wood floors require simple and straightforward cleaning and are virtually maintenance free. Our advice for this is that it is vital to use top-quality products during the restoration process.
We only use the best-available formulations as we have the confidence in these that they will offer the best finish and long-lasting results. Many of the DIY products available do not offer the same finish and the surface coatings will not likely last nearly as long.
Our sanding machinery is virtually dust free so all particles are filtered away during the process. It is important that all surrounding furniture and areas are protected if more intensive floor sanding is required to achieve the best results. Slight dust should be expected and provisions should be made to support this. This will also aid quicker clean up after the job has been completed.
Have you got a wood stain that you are unsure can be removed? Call today on 0800 852 7188. The likelihood of removal does depend on the type of stain and the level of saturation. Water marks are notoriously challenging to remove as they have a high saturation level. However, most other stains are normally minimal and can be removed as part of the sanding process.