Wood Floors for Commercial Use Blackburn
By On December 26, 2015
Under Commercial Floor Sanding
First impressions are so important and it remains a priority to offer a positive one in a commercial setting.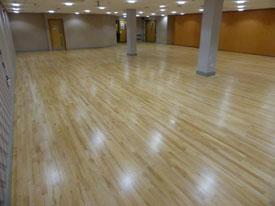 Why is this? Your customers or clients will look for outward ways of positive presentation; this will offer reassurance that you truly care about your business. Secondly; the highest-possible standards need to be set for your employees so that they can take your lead.
When we complete commercial floor sanding projects we ensure the highest-quality finish; our attention to detail is a vital element of this. Although there are variations in each job, there are key stages that must be followed to make sure that the best result is achieved.
Wood flooring can be an ideal solution for many commercial settings including offices, pubs, galleries, museums, clubs, sports halls and shops. Whilst it can handle temperature fluctuations and high levels of foot fall, there will become a time where these factors will take their toll.
Key Stages of Wood Restoration:
Are there any damaged areas? This process will highlight any particularly deteriorated boards. Whether they are scratched or have become dislodged, these issues will need to be sorted prior to any sanding taking place. There are a wide range of wood repairs that can be completed.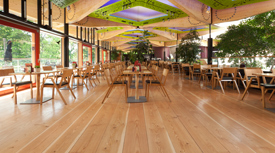 Prepare, prepare, prepare! The entire floor needs to be fully swept to remove dust, dirt and particles from the surface. A wood cleanser or degreaser can be used to support this process and remove such contaminants.
Wood sanding: this part of the processes sands the surface of the wood boards using different grades of sand paper. This is completed in conjunction with our trade-specialist sanding machinery. This ensures a seamless and smooth surface for the wood finish to be applied.
Refinishing of the wood floors; whilst there is a huge variety of wood finishes we will always work with you to identify your individual requirements and suggest an appropriate finish. This process protects your floors.
Please call today on 0800 852 7188 to arrange a survey for your commercial wood floors.