Parquet Floor Restoration Carlisle
By On December 16, 2014
Under Commercial Floor Sanding, Parquet Flooring
A parquet floor provides beautiful decorative design with geometric patterning. This was certainly the case in the Carlisle Magistrates Court. We started the process by offering an onsite consultation.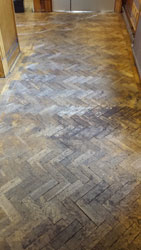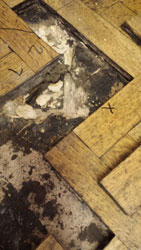 This allowed us to view the wood floor, to offer information and advice and to survey the area required for restoration.
The information we offer is drawn from considerable experience and knowledge of wooden floors. This has allowed us the opportunity to cement a large range of commercial floor sanding jobs throughout Lancashire and beyond.
From this we have earned a reputation that instantly offers reassurance to clients. The parquet flooring at the Magistrates Court required a lot of attention; we advised full wood floor restoration alongside extensive wood repairs.
Although the wooden floor was in an incredibly deteriorated state when we arrived, we could certainly visualise the opportunity for improvement. It was important that we offered this assurance to our clients.
This confidence came from the appreciation that the parquet floors throughout the commercial property had been very well fitted. The wood floor repairs that were required were as a result of intense daily usage.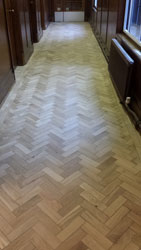 Restoring a parquet wood floor is a highly skilled trade and done correctly can offer a striking wood floor that will last a lifetime.
Our promise is to offer a superior service at every opportunity. Our skilled craftsmen are respectful of your premises and will work to ensure that disruption is kept to an absolute minimum. We will tailor our floor sanding services to match individual requirements of any specific job.
We offered advice on the best floor finish to use to make sure that the restored look lasted as long as possible. The end result was one that offered an incredible transformation.
This was a very large job and the images provided just show a proportion of the true scale of the job.
If you have a large commercial floor sanding job that you would like us to survey we would invite you to call our specialist team on 01257 270775.