Floor Sanding Advice
By On September 3, 2016
Under Commercial Floor Sanding
There are varying challenges faced for floor sanders when approaching any new job. No two wood floors are the same so this means that we need to draw on our experience to make sure that we produce the best finish.
Floor Sanding Tips: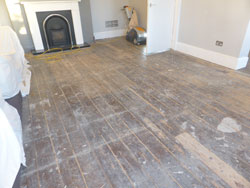 If you wood floor has developed gaps between the boards it is important that these issues are fixed prior to sanding the floors. If these gaps were left it would provide an uneven surface for the sanding process. More gaps and damage would likely appear and the best results would not be achieved.
Make sure to replace wooden boards that are too damaged to salvage. It is important that you carefully consider each board. If these are not replaced, it is likely to create more work further down the line. Do the job right!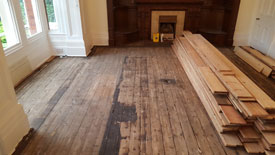 If your boards are sturdy and not damaged by rot or other factors then ensure that they are fixed properly. It is important to check that each board is suitably fixed to the sub floor. This may just take some time to nail them back down but this will make sure that they are secure.
Consider all products that are available; when repairing individual boards it is possible that small issues could be salvaged by some of the incredible product formulations that are available. These filler products require careful application but can produce incredible results.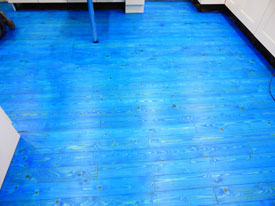 Don't feel pressured to select a hugely different wood finish. It may be that your wooden floors offer a natural look but have been worn through years of use. When you acquire the assistance of a professional floor sander it does not mean that you have to select a drastic colour change.
It is important that all options are considered, but it is vital that if the wood colour you have suits the existing décor that you are not persuaded to select a drastic change. The wood floor restoration process offers an attractive and hard-wearing floor; even selecting a similar finish will provide a transformation.
Are you looking for help to restore your wooden floor? Call 1 Stop Floor Care on 0800 852 7188.