Archive for the 'Karndean Flooring' Category
By On October 19, 2016
No Comments
Karndean flooring was established in the 1970's and was purposefully developed to replicate other flooring types, such as wood. However, the main intention was to manufacture it from polyvinyl carbonate or PVC.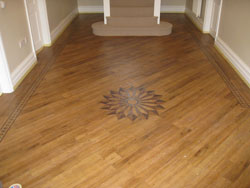 This meant that the flooring would look great but it would withstand much higher usage and therefore last longer than other floor types. It also tackled many other issues faced by different floor types both in the domestic and commercial markets.
Aesthetically Karndean is almost indistinguishable from its counterparts. However it has the upper hand as it offers superior elements such as the fact it remains warm underfoot.
Another element to seriously consider is the fact that because of its make-up a Karndean floor will never flake or crack. The same cannot be said for real wood or laminate flooring. This means that the longevity of the floor is likely to far surpass any wood floor, even hardwood.
All of these elements have promoted this flooring material in both the domestic and commercial markets. There really are no drawbacks to this floor!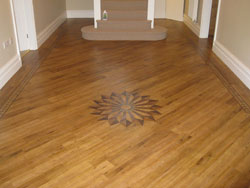 It is well-suited to a commercial property as the material does not filter or accumulate dirt or bacteria, such as a carpet would. Any particles sit on the surface of the floor and can be easily removed by daily cleaning.
We offer a deep cleaning service for Karndean floors; this is completely tailored to your floor. Each job is individual and the cleaning programme needs to be based around usage, mark removal, level of clean and many other factors.
We use specialist cleaning solutions to achieve the best result for each and every client. We will, as always, leave you with information on how to tackle routine cleaning and will always be happy to offer advice.
If you would like to enquire about cleaning your Karndean floor please call us today on 0800 852 7188.
By On September 11, 2013
No Comments
Karndean floors are manufactured from part recycled PVC with high quality plasticisers. It creates a textured surface that replicates natural flooring such as wood and is an incredibly durable flooring choice. Karndean offers versatility and is designed to be slip resistant.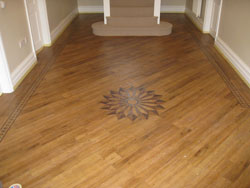 We were invited to restore this Karndean flooring in Wigan. This floor required stripping and re-dressing. The home owners had recently had decorating work completed on their house and there were numerous paint spots left behind that needed removing.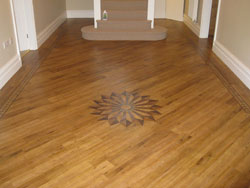 Karndean can cost less to install than some other natural materials and although it replicates these, the texture and feel is authentic. It is therefore a great solution for both homes and businesses.
Our process for restoring Karndean has been tailored over our years of experience; it is a cost-effective and efficient process and we are happy to discuss all elements of the process with you prior to work starting.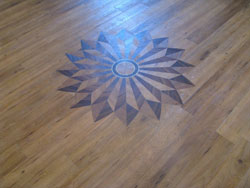 This image shows how the floor had become worn and scratched through years of use and it had lost its original lustre. The Karndean flooring was laid in the entrance of their home and the owners wanted it restored to like-new condition.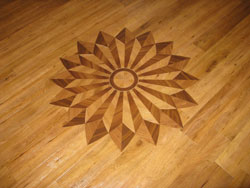 This picture shows the incredible restoration that can be achieved with the correct knowledge of this type of flooring and the industrial machinery we have invested in to provide superior finishes every time.
We work hard to make sure that every dealing you have with 1 Stop Floor Care is a pleasant, positive and reassuring experience. Our customers come first and we are passionate about our trade and earning repeat business through providing great results.
Please call Ian on 01257 270775 to find out more about our vinyl flooring and wood floor cleaning services.