Archive for the 'Dust Free Sanding' Category
By On December 13, 2016
No Comments
Floor sanding as a provision for the domestic and commercial markets is growing in demand. No longer is this seen as a service for the wealthy. Now individuals are realising its cost-effectiveness and are looking to breathe new life into their aged wood floors.
For our clients, it is important that they know what to expect with regards to the floor sanding process. Knowledge of the scheduled works means that we are able to reduce any concerns and forecast for any eventualities.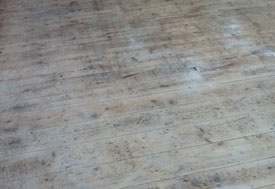 Once the quotation is accepted we will discuss a start date that is based around your individual requirements. We often find that our domestic floor sanding clients are more flexible than our commercial counterparts.
We will make sure that the work is carried out at a time that is convenient for you. On arrival we will bring all of the necessary sanding machinery into your home. All other surfaces will be protected in order to keep them safe.
We utilise our revolutionary dust free floor sanding equipment. There is virtually no dust created and all particles are filtered away. Different machinery is used on different parts of the wooden floor.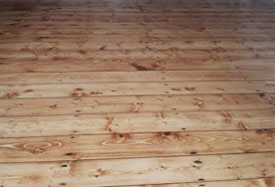 A drum sander is for the main part of the floor and an edger is used to get right to the edges of the boards to ensure a smooth finish.
The sanding machines do produce noise, however, we have invested in state-of-the-art machinery so that the process is managed quickly and efficiently. This also allows a superior surface, ready for finishing.
When we arrive at this point, we will have previously discussed and arranged the best wood finish for your individual requirements. Wood finishes are applied by hand and will bring the floor to life. If you would like to enquire about our wood sanding services please call 0800 852 7188 today.
By On August 1, 2016
No Comments
Throughout our website you can find a step-by-step guide to sanding wooden floors. This guide has been put together to provide well-rounded detail that will hopefully offer benefit to you when considering restoring your floor.
The following guide looks into the required training, experience, machinery and products to ensure that the floor restoration project is completed with an exceptional finish.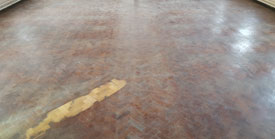 Wooden floors add style to any space, whether domestic or commercial. Wood floors are durable and hard-wearing and will often provide a better solution for many reasons in comparison to other floor types.
It may seem like an obvious statement that training is required in order to complete such work. This training offers the base line to learn from and this flows seamlessly into experience. Our website shows the truly vast experience we have achieved and this has led to our continued success.
Experience allows the opportunity of learning. Each wood floor will offer individual challenges during the restoration process. These issues are likely to need an educated approach in order to find a solution that will complement the end result.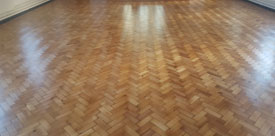 Dust-free sanding machines have revolutionised this provision. Why? It is clearly documented that this sanding solution offers a smoother surface that is better prepared for finishing. The filtration system takes the dust away, providing benefits for ourselves and our clients alike.
Finding the best products to complete the job is likely to be one of the most challenging aspects. There are so many different variations available that it becomes a minefield and one that will likely end in an incorrect selection.
Experience means that we are equipped with the necessary knowledge to select a range of products that will ensure a striking appearance with the support of a hard-wearing surface.
1 Stop Floor Care; Wood Restoration at its Best!
We are extremely proud of the wood floor restoration projects that we complete and we would invite you to call 0800 852 7188 to find out more.